Have A Question Before you Rent?
Fine FAQ before you rent heavy equipment from us. We are here to help with any questions you may have before you rent heavy equipment with us. If you don't see your question answered here, please contact us. We will be happy to answer any of your questions before you rent or purchase.
What do I do if the equipment breaks down on the job?
designerpaula
2023-11-09T17:30:16+00:00
All of our pieces go through extensive checks when they go out, and we will do all repairs that are necessary. As we cannot predict what will happen once a machine leaves, it is the responsibility of the renter to check the machine daily before each use and to do preventative maintenance. We have a service truck that can service the equipment, and most importantly, we have off-site diagnostic tools in our equipment so we can diagnose a problem if there is one with little to no downtime for the customer.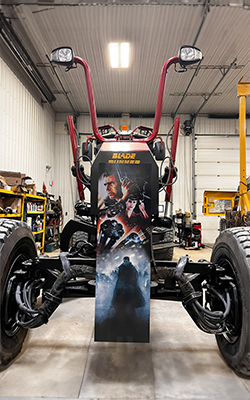 Alberta Locations &
Contact Information
Main Office
490 South Ave., Spruce Grove, Alberta, Canada T7X-3A3
Yard 2 – Rental Pickup/Dropoff
347 Saskatchewan Ave., Spruce Grove, Alberta, Canada, T7X-0G6
Cristina Chyzowski
(780) 974-1209
Get A Free Quote For Your Next Project
We are a phone call away from your next project. Most machines are equipped with the Brigade proximity camera system for safety and peace of mind. We are always willing to work with you to provide the best experience possible. We are competitive with our pricing and take pride in the maintenance and care that is put into our equipment.